Our Wine is Available at:
Our Vidal GrigioTM is a blend of two different grapes combined to create a very pleasant drinking experience. We have combined Pinot Grigio grapes with Vidal Blanc grapes to produce something entirely new. Vidal GrigioTM is the newest trend in wine.
The wine is produced in stainless steel barrels to offer something light, fruity with a hint of grapefruit, and totally drinkable. A wine we have named Laurentia. Perfect for pairings with fish, chicken or a salade nicoise.
Please try our Laurentia. One glass will simply lead you to another!
A Bordeaux-style Blend of 40% Chambourcin, 35% Cabernet Sauvignon, and 25% Petit Verdot. Made with locally grown fruit, our medium-bodied red blend is an approachable wine with old world elegance.
Aged in oak barrels, Carlotta offers a nose of dark berry and earthy aromas. The palate opens with juicy red fruit, the mouth-feel is mellow and silky with a savory finish. Perfect for pairings with beef, roasted lamb, or lighter fare.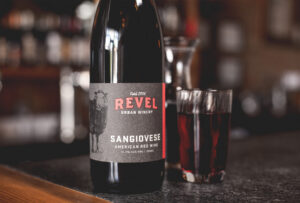 Revel OTR Urban Winery located at 111 E. 12th Street is a boutique urban winery, wine collective and event space specializing in promoting local, regional and family-owned wineries.Located in Cincinnati's historic and progressive OTR neighborhood, we specialize in handcrafted small batch wines using a process that originated in Italy by the Maieron family which has been passed down generation to generation. In addition to small batch wines, we will also brew small batches of beer.The 3000 sq ft historic building can house up to 44 barrels of wine in the basement with the first and second floor being used year round for patrons to enjoy wine, food and friends. The second floor can also be used for event space and features live music on the weekends.
Coming soon will be a rooftop deck for additional seating and entertainment. The environment is a casual, hip and artistic space which invites customers to relax with friends.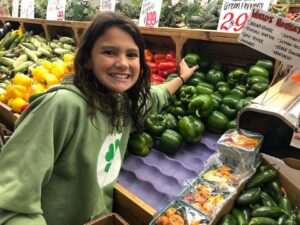 Country Fresh Farm Market & Wine Depot is a fresh take on the typical drab grocery shopping experience. First opening nearly 40 years ago (previously operating as "Discount Produce"), our family owned and operated business is one of the last remaining independent grocery operations in the Cincinnati area! Wine Depot has one of the best selections of fine wines in the area.
1) An unwavering commitment to quality:  From our award winning produce department to our full service deli and massive wine and craft beer department, each and every product that we carry is hand selected and purchased by our experienced department managers.
2) Honest and Fair Pricing:  Lets be honest here… When shopping at a chain store, good quality (and sometimes poor quality) does not come cheap.  After just one stop at either of our locations you will immediately see that quality does not have to come at a high price.
3) Dedication to Customer Service:  We want our customers experience here to be a happy one. We will always greet you with a smile, provide you with suggestions and always make sure you know "What's good right now?" .…Good product. Good Prices. Good People.
Urban Grill on Main opened in January 2017, owners Betsy Eicher and Randy Reichelderfer transformed an 1870s farmhouse into a cozy & casual restaurant in the heart of Newtown. Betsy and Randy launched the Urban Grill Food Truck four years before deciding to open in this space. At Urban Grill on Main, you can expect the same decadent, hand-crafted sandwiches and our famous grilled mac 'n cheese, alongside some new, lighter fare. Look for our nightly Chef's Feature, in-house made desserts and pastries, as well as locally roasted premium blend coffee.
Our Chef's Feature starts each night at 5 p.m. The entree and sides often feature a BBQ rib dinner, meatloaf or fresh seafood. Our homemade desserts include mouthwatering Key Lime Pie, Bread Pudding and Chocolate Cheesecake.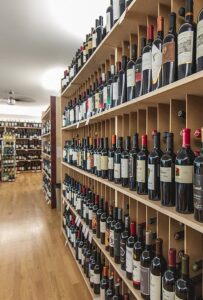 Water Tower Fine Wines – Our goal is to educate our customers on the joys of trying new wines and reaching beyond the standard varietals. Our plan is centered on the idea of sampling as many wines as possible and we are always willing to open a bottle for the enthusiast wanting to try something new. We feature many wines not seen in other area wine shops and can answer questions about wines and many of the offbeat wine regions of the United States. Gift Ideas: Looking for the perfect gift for the bride and groom? A retirement, housewarming, birthday or anniversary? A heartfelt apology or congratulations? Wine is always appreciated and makes a perfect gift. With over 2,000 bottles and a myriad of Champagne and sparkling wines, we can help you select the perfect gift.
We have one of the largest in stock selections in the country.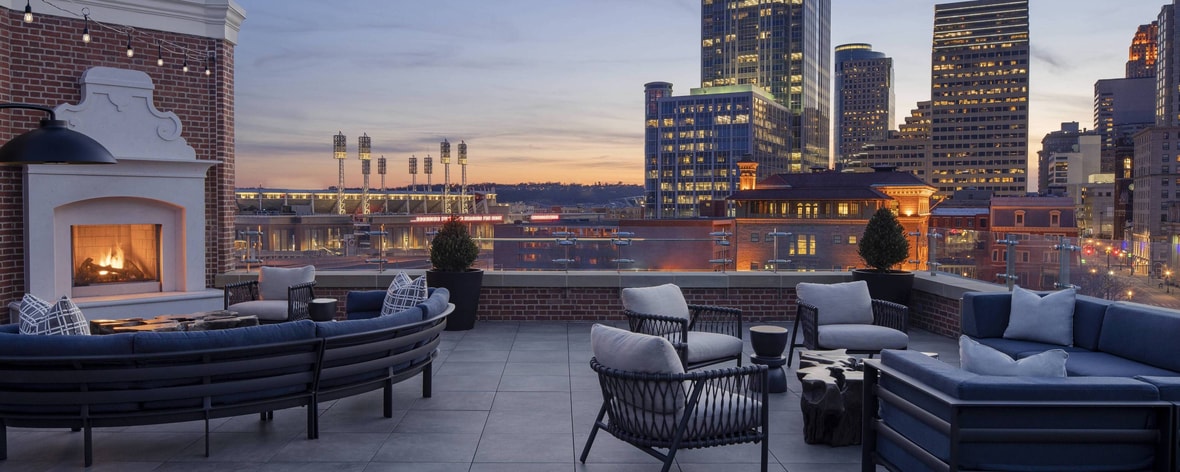 The Lytle Park Hotel - 
Situated within a classic 1909 building, The Lytle Park Hotel, Autograph Collection beckons guests to stay at Lytle Park's newly transformed crown jewel. Our brand-new hotel honors its refined roots in the Lytle Park Historic District in Cincinnati, all the while providing a refreshing hospitality experience. Meet the beautiful outdoor setting inside our hotel, offering guests an elegant oasis in the city with park-inspired designs. Dine on Northern Italian fare in our fine dining restaurant, Subito, share cocktails in a lively lobby bar or experience our multi-functional Marketplace. For business trips or social gatherings in Cincinnati, Ohio, our event venues boast diversity, flexibility and style, including the rooftop space, featuring a fully retractable cover that is perfect for indoor and outdoor events. Inspired by an elegant past with contemporary touches, our hotel invites you to encounter the exhilarating side of Cincinnati. Discover a new getaway between park and city at The Lytle Park Hotel.